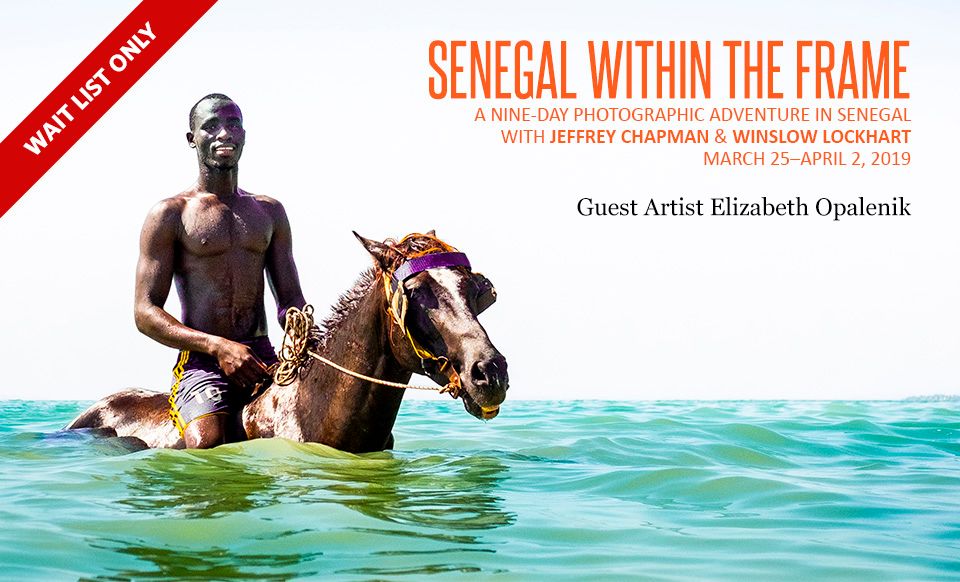 Senegal Within the Frame March 25 - April 2, 2019 Wait list
This photographic adventure is about the passionate discovery and photography of people, place, and culture, with emphasis given to going deep not wide, and pursuing that most elusive of photographic necessities — our vision. It is appropriate for photographers of all levels, and you will be free to photograph independently or always with the assistance of one of the leaders.
Optional extension to Casablanca.
Details at Within the Frame Adventures